PARAMETERS
ASL29 FALCON SERIES is the falcon in the city sky. It has been professionally designed treach 210 lm/w, becoming one of the most energy-efficient systems in the lighting field. ASL29 FALCON SERIES can be installed horizontally and vertically because it has the flexibility of cross rotation.
At the same time, the pioneering use of the rear driver compartment can form an independently disassembled structure, reducing the time and the risk of high-altitude maintenance, allowing maintenance and replacement of the driver in the studio instead of high altitude.
The innovative waterproof structure and the design of multiple light transmitting holes enable the water protection level to reach IP66, and the anti-collision level IK09 (can be customized to be IK10), and support to change the lens angle to achieve different roads and adopt different light distribution types.
As it supports the installation of built-in light sensors, installation of NEMA bases and Zhaga bases, it is compatible with all external controllers, motion sensors, and external light sensors.
PRODUCT DETAILS
---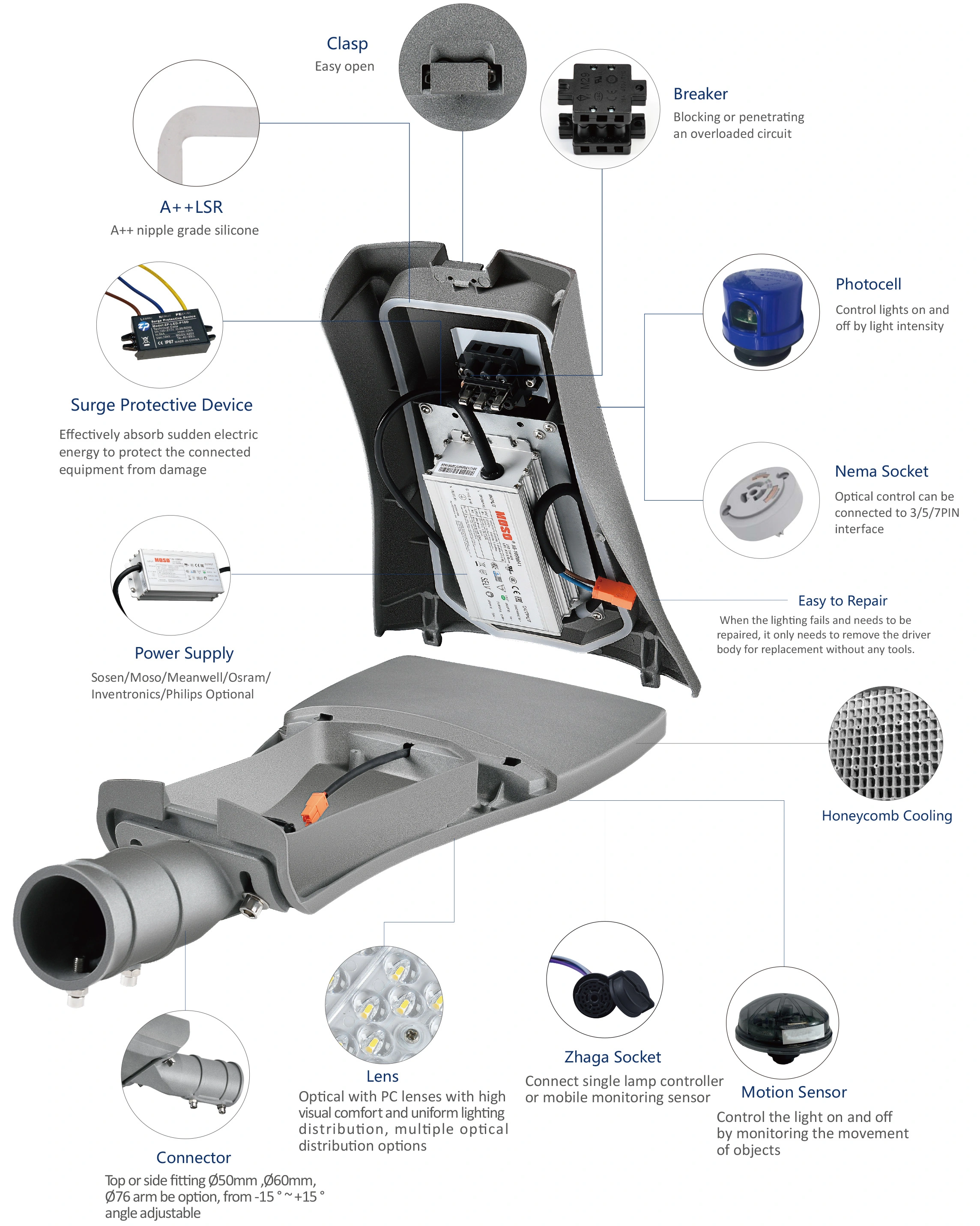 | | | | | | |
| --- | --- | --- | --- | --- | --- |
| | | | | | |
| ROADS | RESIDENTIAL STREETS | BRIDGES | PARKING LOT | AIRPORT | PORT |