PARAMETERS
AFL57 is the new design LED floodlight, which come in four
mainstream LED solutions: linear driver, DOB deisgn, 
non-isolated driver, and isolated as well. It is availble in five
different sizes, from 30W to 300W corresponding to five
different power, achieving the optimal cost while meeting
customer needs.
The ASL57 has diversified features, with
three LED luminous surfaces, respectively large opening,
four-in-one, and lens.Large opening and a fixed reflector,
meet the public taste of the lamp lighting surface; lens can
use symmetrical angle lenses such as 30°, 60°, 90°, or
asymmetric angle lenses such as TYPE and YTPE, not only
the price is beautiful but also meet all customers for the lamp
lighting Angle demand.
Not only that, AFL57 is different from
the previous aluminum frame, using high temperature PC
material, giving people a more advanced, more textured visual
impact feeling, and also the use of IP65 waterproof structure,
to adapt to the needs of different use environment.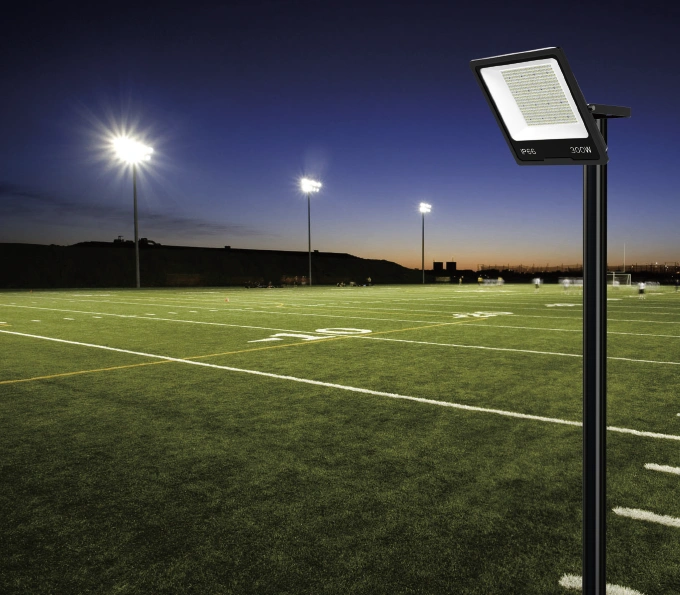 Multiple Installation Methods
---

| | | | | | |
| --- | --- | --- | --- | --- | --- |
| | | | | | |
| ROADS | TUNNELS | WAREHOUSE | PARKING LOT | SPORTS FACILITIES | PORT |